Thank you for signing up! You can expect lots of discounts, coupons, and deals from us now that you're subscribed. What you see is just the beginning. Expect an email every week with new offers. TIP: Make sure our emails are going to your inbox and not thwarted by those grouchy spam filters.
For this week's discounts I added 3 of my favorite shops. The first one is for anyone who loves to spoil their dog (guilty as charged!). I like to include things that could also be purchased for gifts. The following three meet the criteria.
PoochPerks – Free Shipping
Customized a box for your dog (or as a gift for someone else)
Decide what goes in the box
Pamper Your Pooch.
Click on the image below to get your discount.
CanvasPop – 50% off
Turn your photos into ART. The best thing about this site is that you can create unique artwork that captures your family – including your dog(s) – in a way that brings plain pictures to life. These makes THE BEST gifts too.
Just click on the link below for your discount
Save up to 50% off on wall art using code "CANVAS50"
OR Click on this image for other special deals through CanvasPop
My Favorite OF ALL TIME: TRUDOG!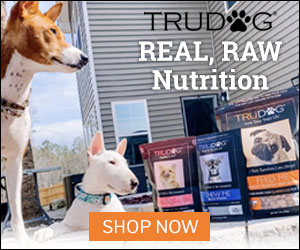 TruDog is a favorite because it really is curated from the ground up. You'll love their About Us page because it speaks from the heart of someone who simply loved her dog and wanted a product that would meet her standards for dog care.
Feel like reading?
Here are some new posts you might be interested in. Just click the links and enjoy the read!
Diabetes Insipidus in Dogs – 5 Signs of Dehydration You Should Know
My Dog's Breath Stinks! 5 Steps To Kick the Stench to the Curb